American Idol
Buzzfeed
Wednesday night, the Top 5 deliver 10 performances inspired by the judges' hometowns (and their own hearts). But RIGHT NOW we can offer an audio sneak peek with some great tracks, available on iTunes.
The Top Five have collected probably hundreds of memories this season. But for each of them, one moment stands out above the rest. Find out what they are here.
SONG LEAK! This week's audible #idol tracks, coming soon...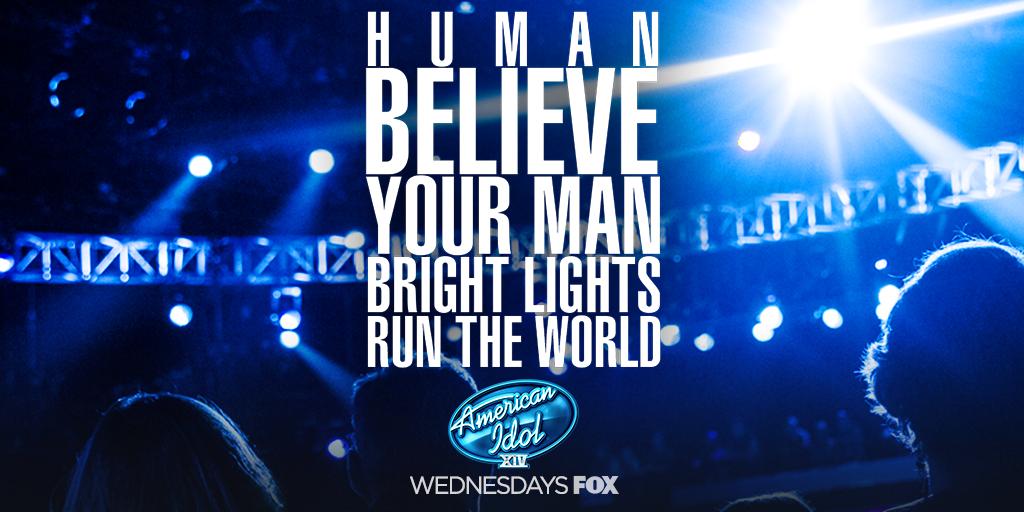 Tue April 28 2015
Last night may not have been the season finale, but it offered an exciting outcome: the revelation of the Top 5, aka your Idol Tour 2015. More details at AmericanIdol.com
We asked our Top 5 what their perfect stage show -- designed with complete creative and financial freedom -- would look like. They told us. And then we drew them. (NOTE: Actual Idol Tour stages subject to change.)